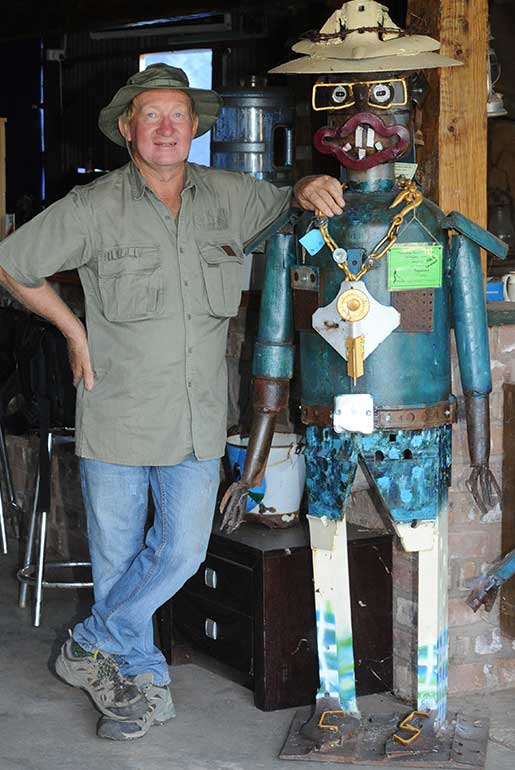 Artist's History
Wally was born in the 1960s and grew up on a wheat farm between Goolgowi and Rankins Springs. During a long and dusty drought, Wally's father made the decision to start a job at the railway line and his family moved to the township of Rankins Springs.
Wally first went to Rankins Springs Primary School before heading off to Wade High School in Griffith where he first got his taste for the arts. During the first years of high school, he did a lot of painting and sketching in class, and then started creating junk sculptures out of old chairs.
Really enjoying his art classes, teachers could see his talent early on, supporting him to finish high school and become an artist.
After leaving school, Wally got a job working on a wheat and sheep farm. He also started working as a gardener for Carrathool Shire Council for a few years before wanting to join the army. He got into the Army Reserves, enjoying his life as a soldier for 10 years leaving as a Lance Corporal.
Deciding to go on a new adventure, Wally headed over to England and Scotland and came across some fascinating real metal junk art in a small place called Gretna Green. He was inspired to create some junk art himself and back home in Rankins Springs decided to enter his creations into an art competition.
His Ned Kelly and airplane came first and second in the sculpture section and Wally wasn't stopping now. He worked endlessly to create sculptures for the local Birds of the Bush Festival held every year in October.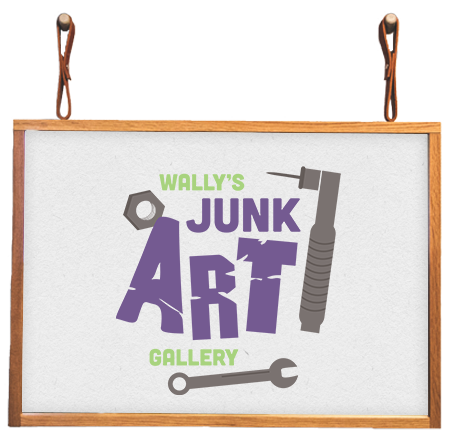 Contact Us
12 Boomerang Street
Rankins Springs NSW 2669