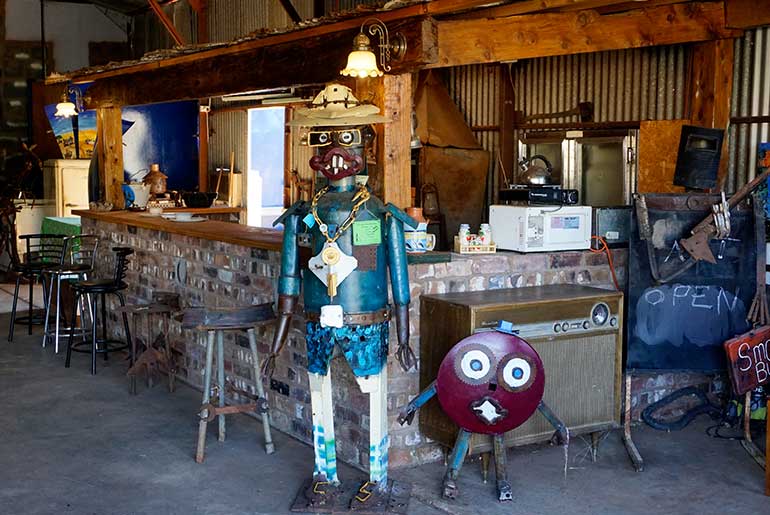 Mayoral Duty
After an Anzac Day Parade in Rankins Springs, the Mayor of Carrathool Shire commissioned a sculpture. The piece was created with tractor and machinery parts, old railway plates, a gas bottle and lightbulbs.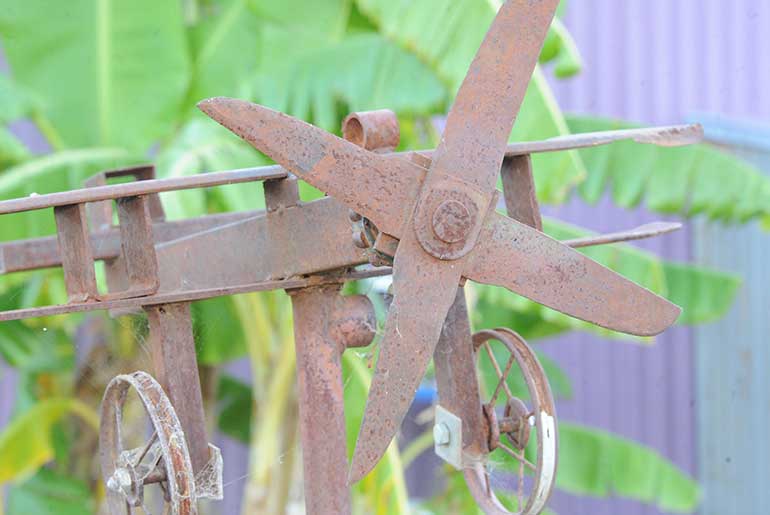 Machines
From tractors and aeroplanes, lawnmowers and cars, this collection goes from the miniature to the massive.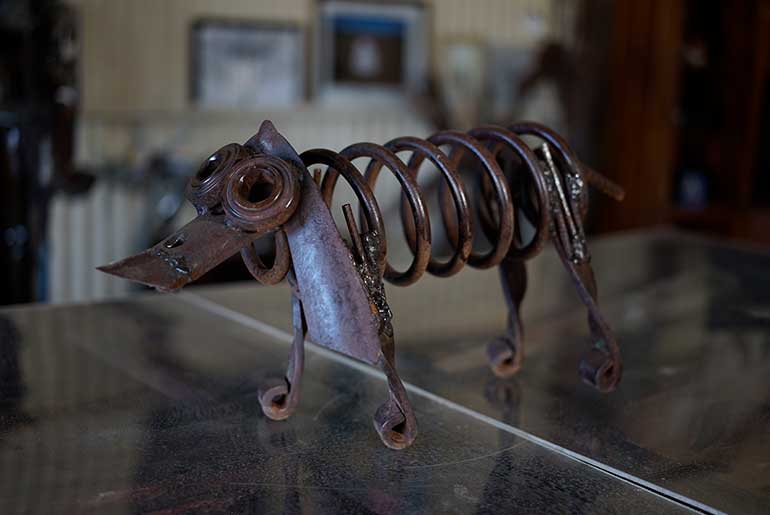 Animals
One of Wally's most popular commission pieces, the animal collection includes dragonflies, snails, and turtles.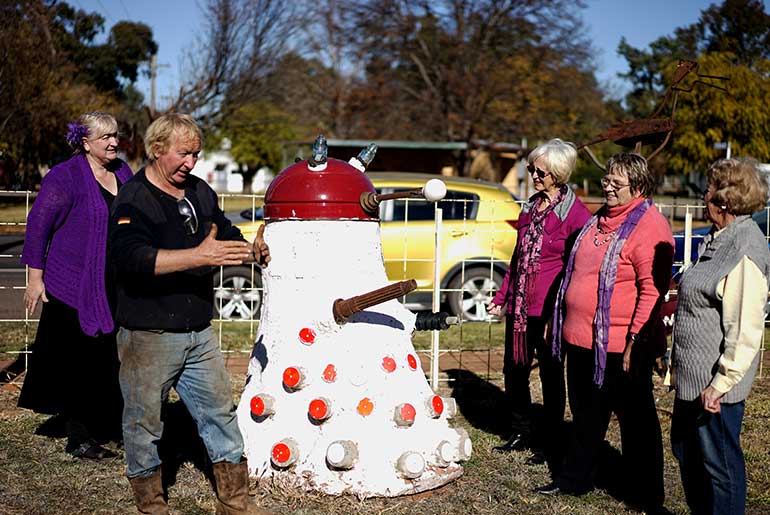 Science Fiction
Wally takes a lot of inspiration from favourite science fiction stories. He enjoys creating everything from soldiers and villains from whatever junk items he can find.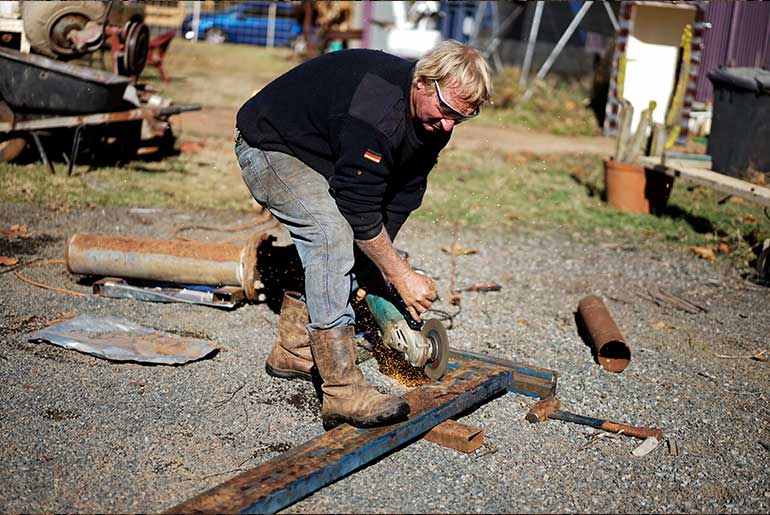 The Last Anzac
After missing an Anzac Day Parade, Wally was inspired to create an army soldier in his own image. Finding the elements needed for his rifle was the most challenging, eventually locating the final piece on an old farm gate.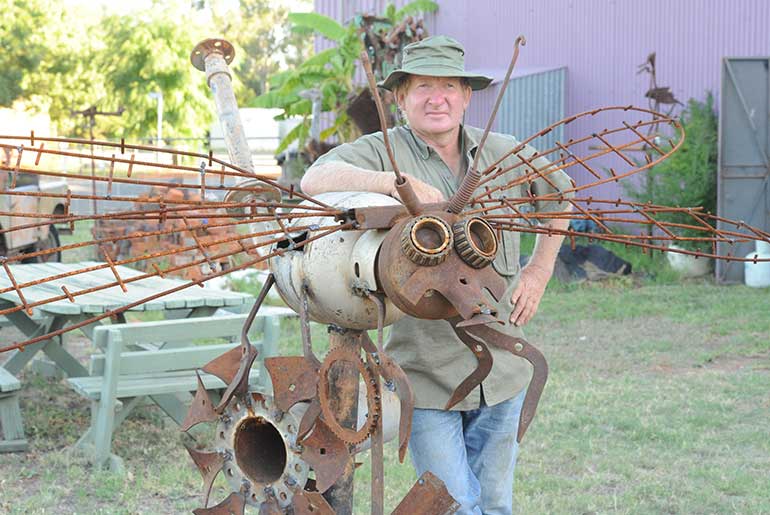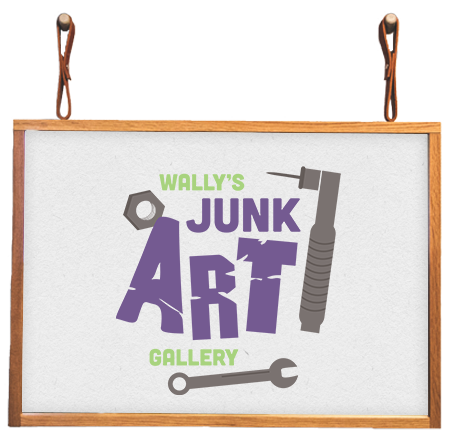 Contact Us
12 Boomerang Street
Rankins Springs NSW 2669